Your Wooden Product Breathes
Understanding Wood
It is important to understand that wood is a material that contracts and expands from season to season, because of changes in humidity and temperature. Therefore, tightening of doors and drawers is not a reason to worry. The wood takes its time to settle down and gradually, the stiffness reduces in intensity.
Waxing your Product
If in case the stiffness becomes heightened, we recommend you call your professional carpenter to apply wax to the tightened areas.
Avoid Extreme Temperatures
We also suggest that you do not place products in areas that have extreme temperatures - too hot or too cold.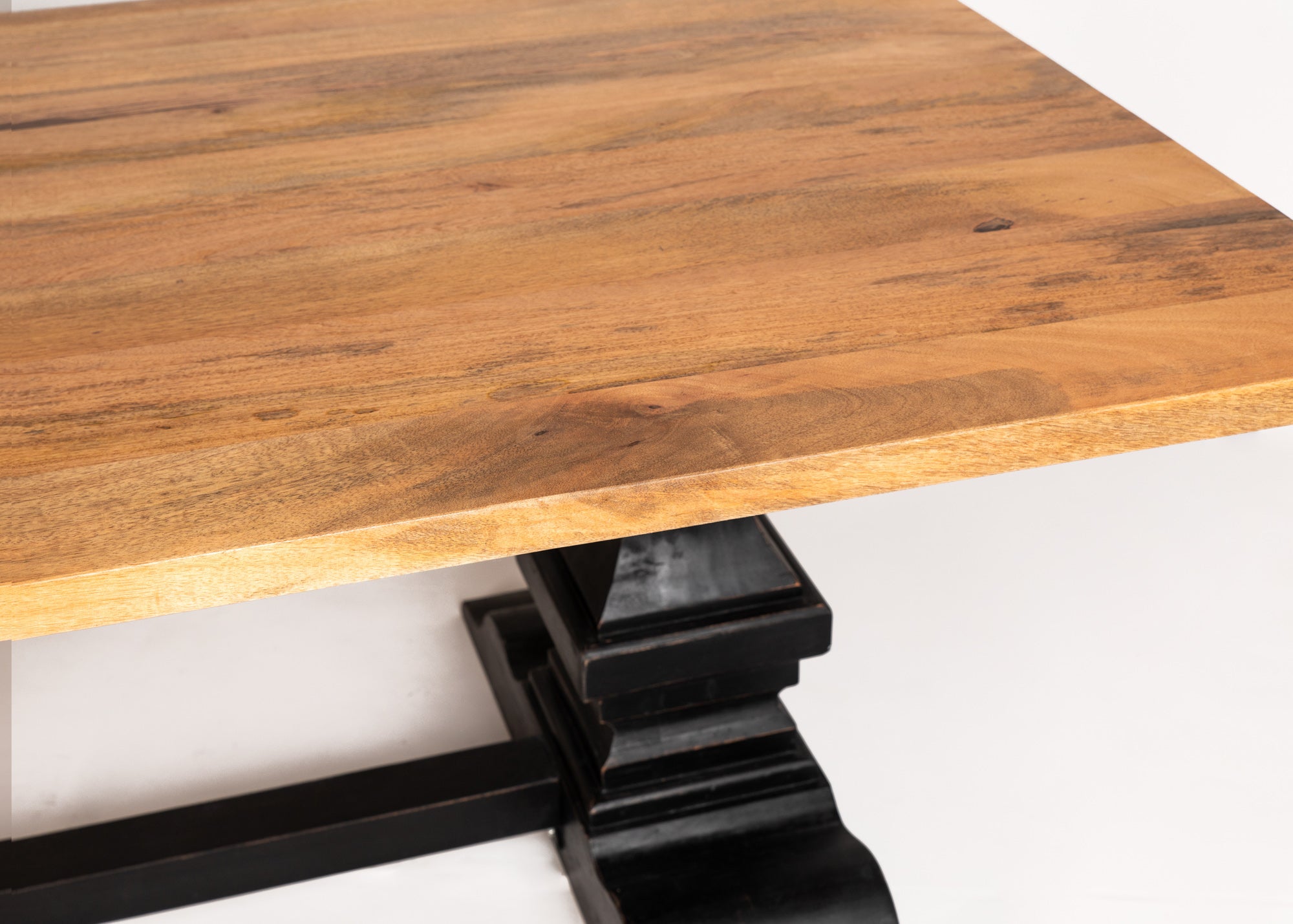 Every Savana Living product has its own unique wood grains and shading. These properties of a wooden product are a natural element and may not be construed as faults or deficiencies in the wood. In fact, we believe they add to the beauty of a wooden product. We hope you cherish these.
EXPLORE PRODUCTS
How to Care for your Furniture
1.
These pieces of furniture are completely handmade, handpainted and handfinished. Minor differences in size, colour, as well as small cracks and spots in the finish may occur. 
2.
Do not expose to sunlight for extended periods of time. If kept outdoors, make sure the product is under a shelter or in a patio. Exposure to rainfall is not recommended. Our products are not meant to be placed outdoors.
3.
In case of any spillage or stains, immediately wipe with a clean, slightly damp cloth.
4.
Kindly ensure that the product, its hinges and drawer channels are dusted with a dry cloth regularly. This in turn will ensure product longevity.
5.
Take care to place your products lightly on the floor, and not do so with a thud or a jerk. This ensures not only the strength of your product's legs or base, but also the protection of your flooring. Leaning backwards on the two legs of a chair will weaken joints.
6.
Take care to prevent sharp objects such as the front end of a scissor, buckles and heels from coming into contact with your furniture.
7.
Avoid contact with any chemicals such as hair or makeup products, perfume, nailpaint remover, etc., as these may affect the finish.
8.
If your furniture becomes stained, scratched or chipped or suffers other damage we recommend professional help is sought to restore it. 
9.
It is essential that your furniture is positioned on a level surface to ensure that the doors hang correctly and open smoothly. A level floor will also ensure that the product is perfectly balanced.
10.
Take care when moving products. We recommend they are lifted by two or more persons, as dragging items across the floor will cause damage to the joints.
11.
Large items which are assembled on site from multiple sections should be disassembled before relocation to a new position. Self assembly items should be assembled at the intended location and lifted carefully into position.
12.
Following the guidelines above will ensure product performance is maintained. Savana Living is not responsible for defects caused by the misuse of your product.
Hand-finished details
No two wood grains are the same